Cavalon – a new era
Cavalon är en maskin som väcker uppmärksamhet genom sin elegans. Allt från de karaktäristiska måsvingedörrarna till den ergonomiskt designade och välutformade inredningen ger ett fulländat intryck. De generöst tilltagna vindrutorna är inte bara smakfulla, de erbjuder även enastående utsikt. De vacker integrerade luftflänsarna är både funktionella och ger ett sportigt utseende.
I Cavalon sitter man sida vid sida vilket gör gyrokopterflygningen till även en social upplevelse. Stolar och pedaler är individuellt justerbara och erbjuder god komfort. En rymlig maskin väl lämpad för längre flygturer och varför inte semester.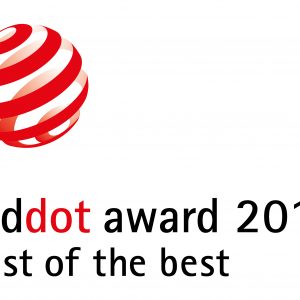 Teknisk Data
Bildgalleri
Configuration
Downloads
Teknisk Data
Specifikation Cavalon
| | |
| --- | --- |
| L x W x H: | 4,6 m x 1,9 m x 2,8 m |
| Empty weight: | 275-305 kg |
| MTOW: | 450-560 kg |
| Engine*1: | Rotax 912 ULS | 914 UL | 915 IS |
| Takeoff distance*2: | 90 m | 70 m | tbd |
| Max endurance*3: | 6,7 h | 6,3 h | tbd |
| Max range*3: | 610 km | 550 km | tbd |
| Cruise speed: | 140 km/h |
| Max speed: | 165 km/h |
| Fuel capacity: | 100 ltr |
| Compliant with: | BUT, Section T, ASRA |
   Technical data can vary regarding country-specific legal requirements
   *1: Rotax 915 IS subject to availability
   *2: typical aircraft configuration, 1 pilot (80kg), 40 ltr fuel, 2000 ft MSL
   *3: typical aircraft configuration, 1 pilot (80kg), max fuel, 2000 ft MSL
Bildgalleri
Configuration
Basic equipment * Cavalon
• Closed, double-seated gyrocopter in side-by-side arrangement
• Monocoque cell incl. Closed cabin hood with doors (two-sided), each equipped with emergency window and turn-out window
• 2 luggage compartments behind the seats
• Seats with adjustable backrest (seat position and angle adjustable), for body sizes from 155 to 205 cm
• adjustable pedals (pilot's seat)
• Aluminum rotor system Naca 8H12 8,4m incl. Rotor pocket
• prepared for Rotax 912 ULS or Rotax 914 UL
• Gearbox with slip clutch
• Exhaust system stainless steel
• Rear silencer aluminum
• Propeller HTC3B CCW172,5
• Pneumatic trim around the transverse axis and roll axis
• Pneumatic rotor brake
• Pneumatic PreRotator with safety interlock
• Charging socket for battery supply
• Hydraulic landing gear brake with lock
• Fuel tank with 100 liter capacity
• All fiber composite components such as fuselage, bonnet, tail, mast fairing, suspension swingarm are manufactured in carbon fiber composite and painted
• Ready to fly and test flown
Instrument panel
• Ride and altimeter
• Engine & rotor speed
• Oil & Cylinder Head Temperature
• oil pressure
• compass
• Operating hours counter
• Electric fuel gauge incl. Fuel gauge
Additional equipment *
Engine
• Optional Rotax 912 ULS or Rotax 914 UL
• Second fuel pump (electric) for Rotax 912 ULS
• Variable pitch propeller IVO DL3-68 "3 blades, 172 cm, adjustment range from 18 to 28 degrees, with electric adjustment
Colour
• All cladding parts made of GRP / CFRP fiber composite materials (fuselage, tail unit, rudder, engine and mast fairing, chassis, wheel arches and spinners) are painted according to the color scheme:
• standard colors yellow, red, white (included as standard)
• Special colors according to color chart (plain or metallic), two-color finishes or special finishes are available at an additional cost
Avionics
• ELT emergency transmitter Kannad 406 AF-Compact
• Radio f.u.n.k.e. Avionics ATR833 incl. Corresponding wiring harness
• Integral antenna in the tail or alternatively (in carbon version) rod antenna at the bow
• Transponder f.u.n.k.e. Avionics TRT800H incl. Corresponding antenna
• Card compass instead of standard compass
Training equipment
• Flight instructor set consisting of stick incl. Prerotator and trim and adjustment pedals left
• Flight instructor handgas left
Lighting
• Landing lights LED incl. Wiring harness
• Strobes incl. Position lights LED
Cockpit variants
• GPS cockpit variants with corresponding cut-out for numerous GPS devices and  RAM mounts (according to the selection palette)
• Variometer 80 or 57 mm
• EMSIS EMA80 artificial horizon
• Traffic Monitor f.u.n.k.e. Avionics TM250
Power supply
• 12V socket at the front
• CTEK battery charger
Special equipment
• comfort package seat, includes seat heating (temperature-controlled, 2-stage) and lumbar support (electrically infinitely adjustable)
• Seat upholstery in Alcantara
• sun visor
• Windscreen with IR / UV protection
• Photo window in door (left, right)
• Alternative rotor systems 8,8m or TOPP
• Interior heating can be operated from the cockpit
• Spinner (painted) for HTC / IVO Prop
• Rear wheel arches, painted
• Wheel arch front, painted
• studded or sports tires
• Fire Warning System
• Floor mats (left, right)
• tarpaulin (light, strong)
• storage bag backrest (left, right)
• Tire inflation set, allows inflating the tire
*) The basic and additional equipment is country-specific and approval-relevant. We are happy to advise you personally.
Downloads